good day! There is a MUJI product that is 7 minutes walk from my house, but I don't want to buy it online.
Walking is not so troublesome. takeout problem.
Continuing from yesterday, I'd like to talk about the items purchased at MUJI's 10% Off Household Goods♡
Click here to see yesterday's article → The MUJI solid color teak is so cute! View all colors[зніжка 10% на тавары для дома]
This time, we will introduce other cosmetics, disaster prevention products, and stationery products to help you qualify!
① Stock required! Buzz Skin Care Anti-Aging Treatment Wrinkle Cream Mask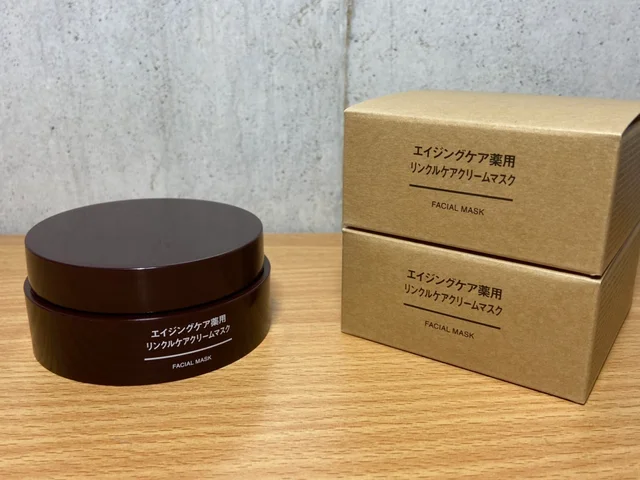 I like it already…!You can read more about it here (Cospa is the strongest! 24-year-old best skin care product 2021 that can't be beat at affordable prices), but it's a value product that makes you wonder if the niacinamide content is worth the price.
You can buy it with an additional 10% discount, so don't miss this opportunity!
By the way, this product. I've been using it for a long time, so I thought I never checked how to use it, so I read it again.

"Please use it at the end of your skin care routine."
"Tastes all over the facespread,leave for 3-5 minuteslaterMassagePlease let me get used to it." ← No, no, no, I didn't know~!?!?!?!?!??I haven't heard of it~!?!?!?!?!?
…… So, if you bought this household product with 10% discount, please read the instruction manual carefully before using it ……Let's make niacinamide work well on the face when used correctly…
② Surprised by the unexpected brilliance! "Ironed Powder"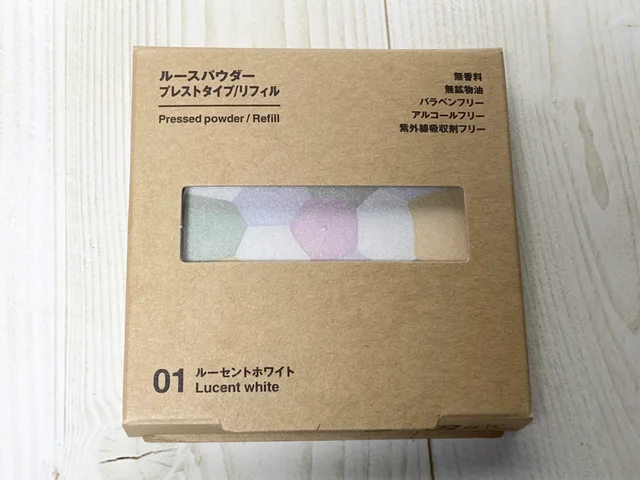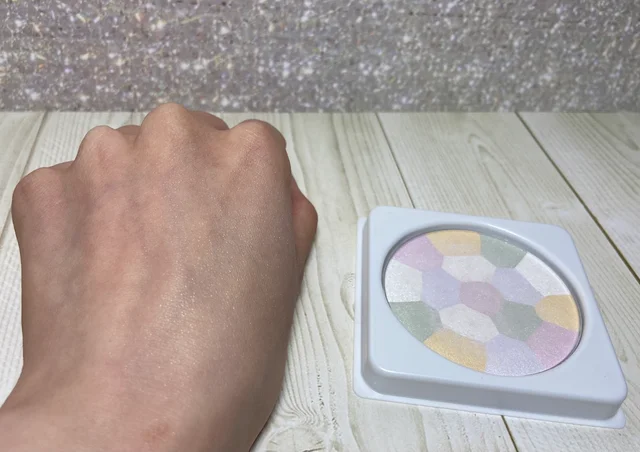 I intended to use it as a finishing powder for my foundation, but
When I applied it to the back of my hand, the pearly sheen was more amazing than I could have imagined!
I'm not going to write which one, but it's obvious who drew it, right?
I thought it would be better to use it as a highlighter rather than a powder for everyday use. It has so much pearl that if you apply it all over your face, it will be glossy.
③This is for light makeup days! "Eye Color 2, Khaki/Brown Type"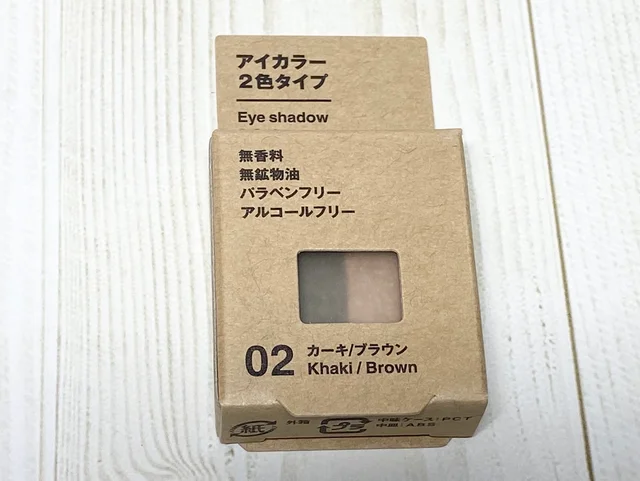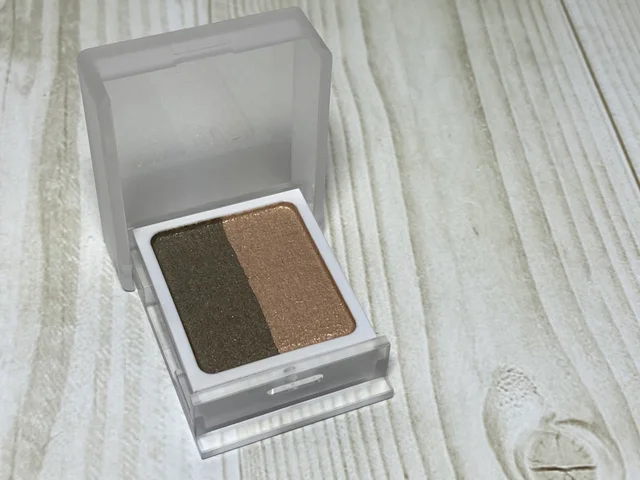 I knew it when I saw the pic online, but it's khaki and gold, not khaki and brown, no matter how you look at it.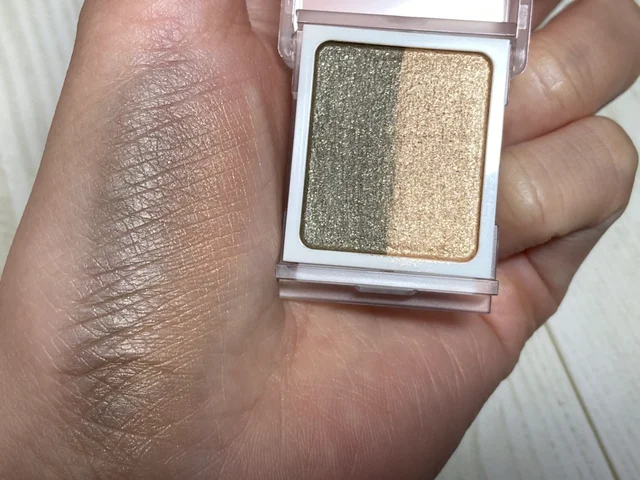 Both khakis and browns are full of pearls and can make the eyes sparkle.
It's cute even if you use one color at a time, but you can easily create a gradation just by taking two colors with your finger and painting them quickly, so it's perfect if you're in a hurry! (Trailer Revealing Zubor)
By the way, there are other Bordeaux / Gray and Terracotta / Beige combinations, and they are all cute. I held back the feeling that I wanted it all.
④ Perfect for makeup beginners ♡ "Eye Color 4 Colors Matte Brown Type"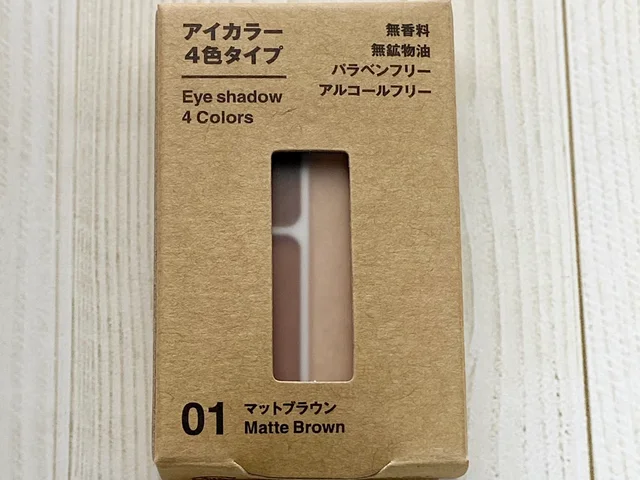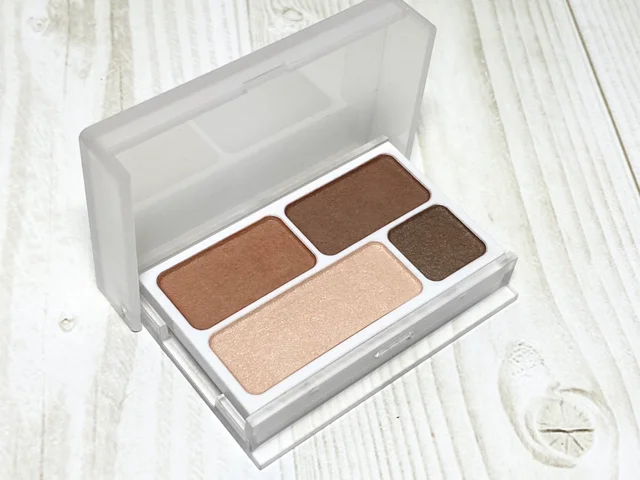 There are 4 simple colors and you can easily create a gradation.
Here is a sample. Coloring as seen.
The bottom left color has a lot of pearl and I think it could be used not only as a base but also as a teardrop bag.
stationary
⑤No loss to have it! "hexagonal ballpoint pen 6 colors"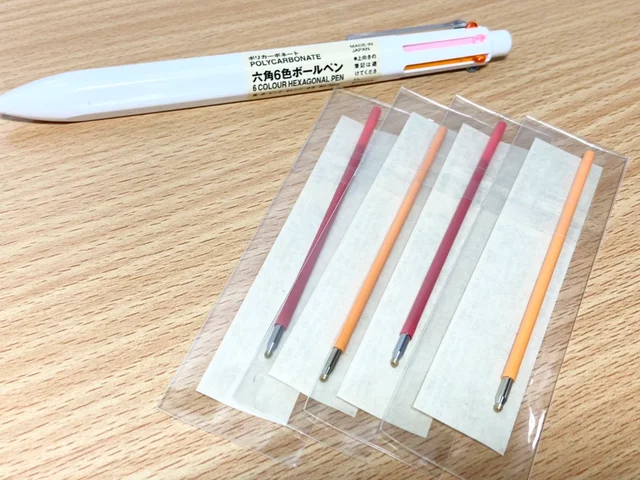 There are 6 colors available: black, red, pink, orange, light blue, and blue, and the 0.7mm thick "hexagonal ballpoint pen with 6 colors" costs ¥450 (tax included).
This time I also bought the red and orange dressings that I use often. It costs ¥80 (tax included). Cheap…! If the replacement core is cheap, you can use it hard, so I'm grateful.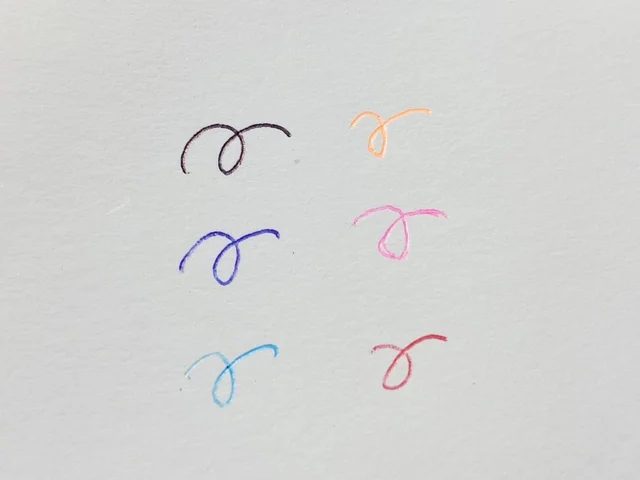 Link to color.I found it interesting that only orange has a strong fluorescent color.
(6) A product that helps you reach the itch: clear notes that can be read while you stick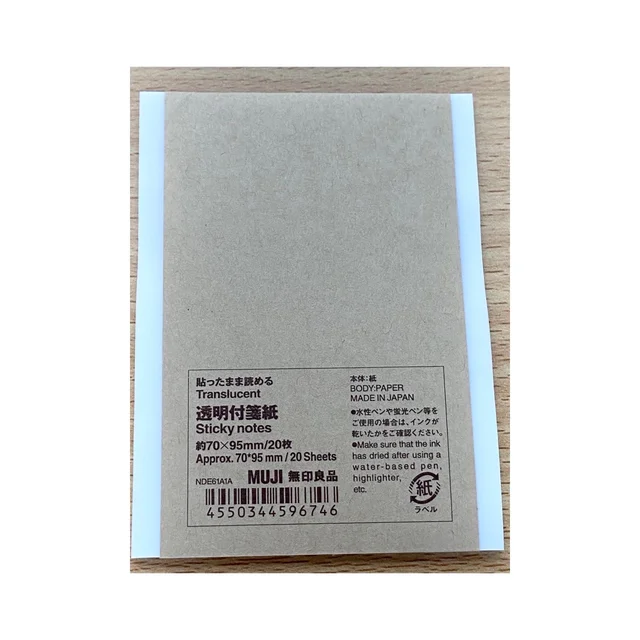 "Transparent sticky notes that can be read" are 20 sheets for ¥350.
clear notes? What do you mean? You might think so
This is really a very useful item.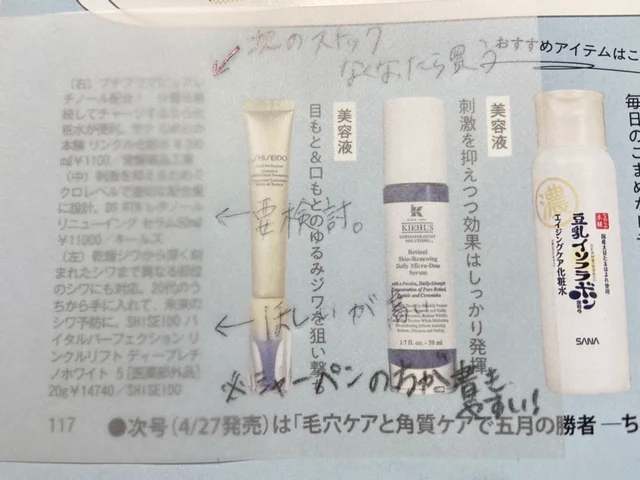 So you can put it on a book or magazine and write on it! (Magazine MORE on sale lol)
However, pay attention to the material of the transparent adhesive paper. Mechanical pencils (graphite) seem to be easier to write than the previously introduced ballpoint pen.
There seem to be other pens that flow, so be careful how you use them.
Goods for the prevention of natural disasters
⑦ "Toothpaste Sheet" to provide drinking water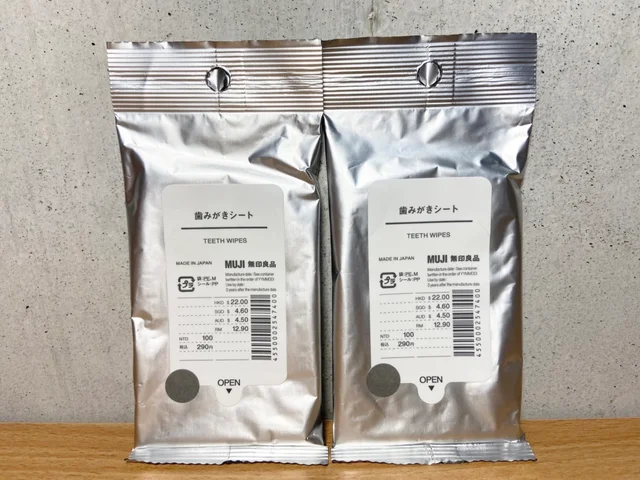 A set of 12 toothpaste sheets costs ¥290 (tax included).
In case of disaster, I plan to use it if I'm concerned about my oral health, but I don't want to use drinking water to brush my teeth.
I think this is a good product for everyday use!
⑧ If you live in a country where you don't know what will happen, "Emergency Letter"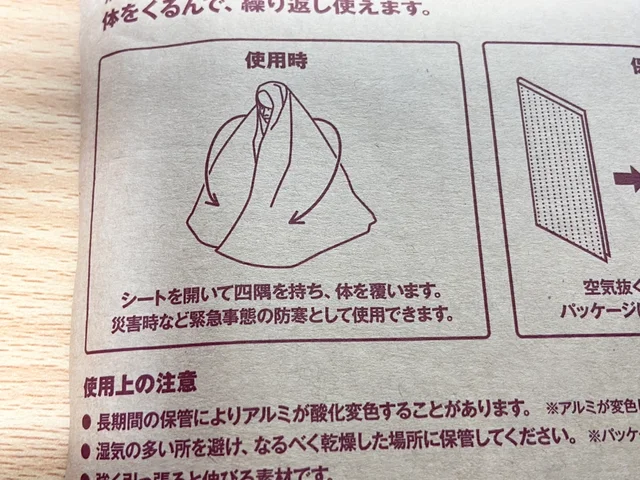 It is an object that covers the body and protects it from the cold.
The size is about 130cm x 210cm so it is big enough for adult women.
I'm thinking of using this as a way to keep my whole body warm without electricity, like when I stay in a shelter in the winter.
⑨If disaster strikes in the summer, it's essential to have a "large sheet"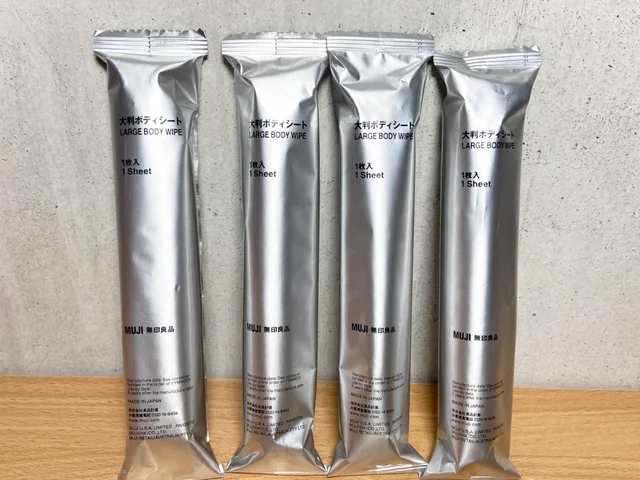 A "large sheet" costs ¥100 (tax included) per sheet.
Size 28 cm x 56 cm.
What to do if the electricity and water are cut off during the hot summer months? I bought this assuming that. Maybe it's just a comfort, but I definitely think it's better to have it than not.
Extra "Aromastone" and "Essential Oil"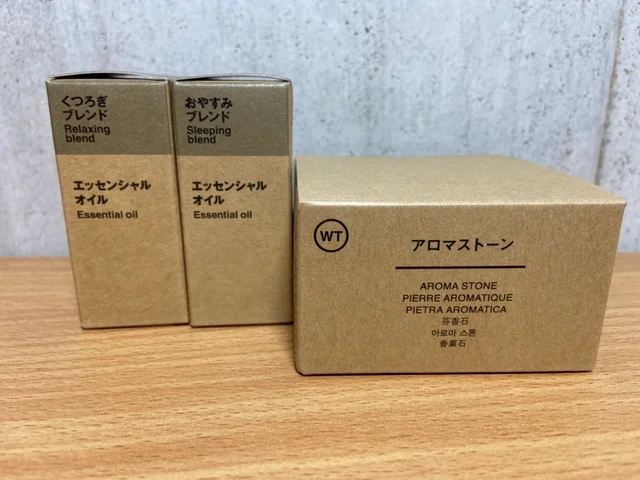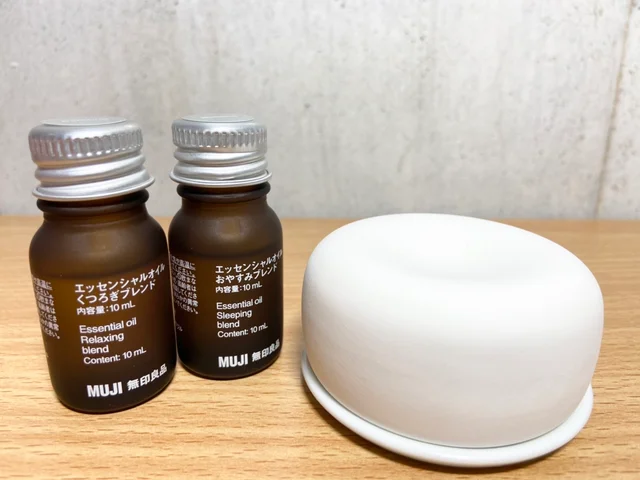 It's really nice that you can enjoy the scent without lighting a light like a scented candle.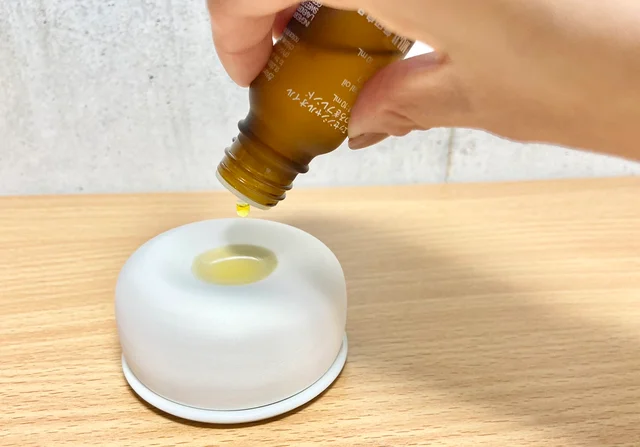 Both scents are perfect for relaxing.
10% OFF Home Goods through 4/4!
How was it?
Looking back at my purchases again, my desire to buy has increased again, lol
I want to buy more eyeshadows
MUJI's 10% discount on home goods will be available until April 4th.
Enjoy shopping with this blog as a link ♡