Good morning♪
Today I would like to introduce you to the Shark's GENIUS Steam Mop that I ordered from Rakuten Bic (Bic Camera x Rakuten) during the Rakuten Super Sale.
Shark is America's number one vacuum cleaner manufacturer.
A company specializing in vacuum cleaners and steam cleaners.
↓ I bought this.
Until now, I used this ↓ Iris Ohyama steam cleaner to clean the floor (only a few times a year). (About 3 years ago.)
I used it comfortably, but the other day it broke…(´・ω・`) The plastic cracked…
Also, lately the pad (rag?) that I put on first has started to curl.
I thought it might be because the pad was old, so I bought a new pad, but even the new pad twists right away. The strength of adhesion to the main body (such as velcro) seems to be poorer.
I sewed the lace with a sewing machine and managed to keep it from curling up (laughs).
↓ Traces of effort (laughs)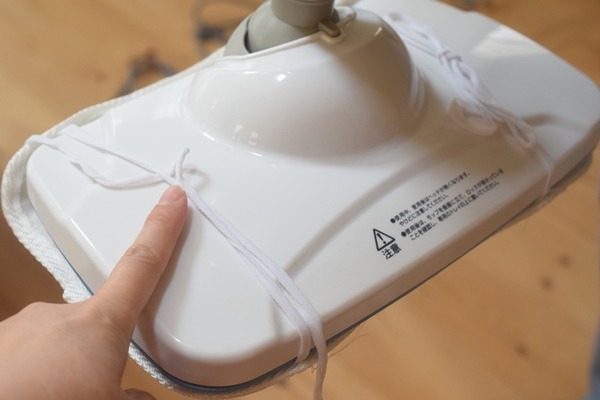 In the end it went bad and the plastic part was broken so I scrapped it.
So, this time I decided to buy a steam cleaner from another company.
I read many reviews online and found this one to be a good one.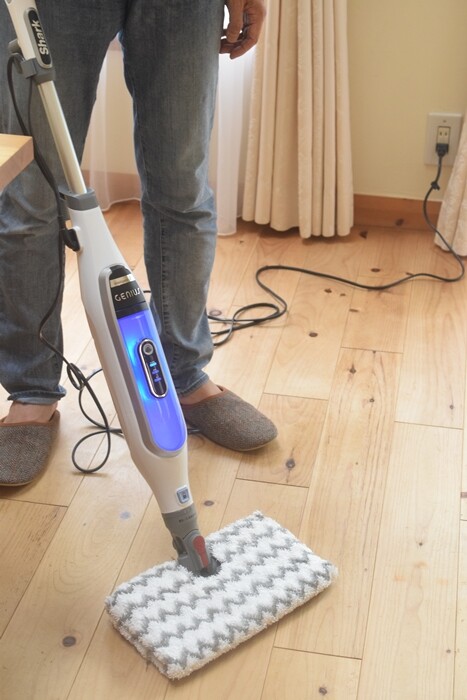 When I actually cleaned it, my husband complimented it saying, "That's good!"
No matter how hard I tried to clean itThe pillow stays in placestructure.
↓Paneling on both sides. It can be cleaned from both sides.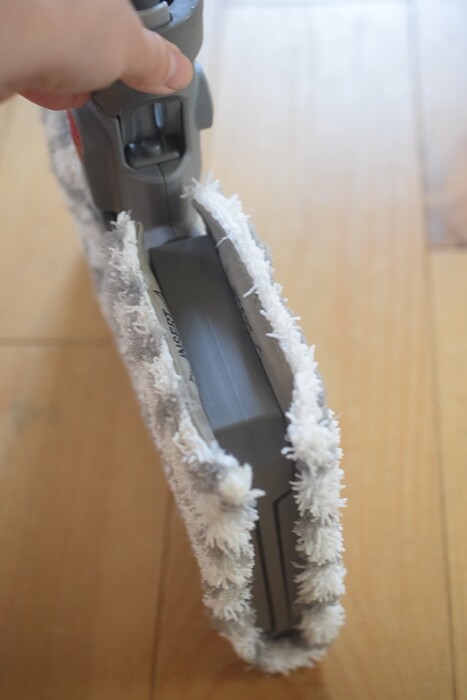 And there is the power of steam!
I also came to you today ~ I would appreciate it if you clicked on the banner below

↓


Japanese village blog
thank you for always
---
Here is the set that came in the box.
It is easy to assemble by simply plugging it in like a vacuum cleaner.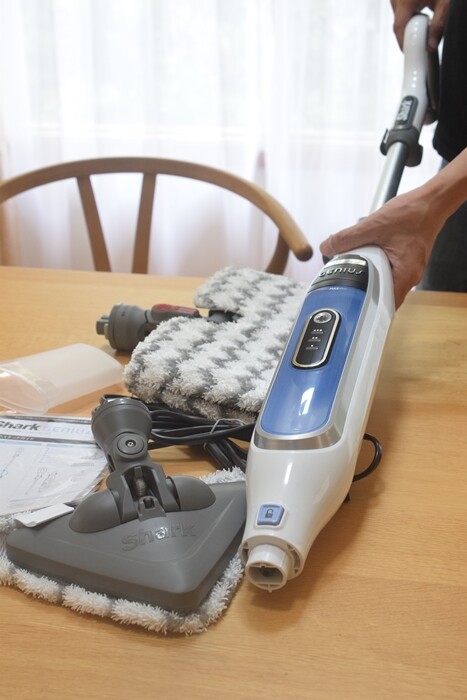 Add water from the water tank.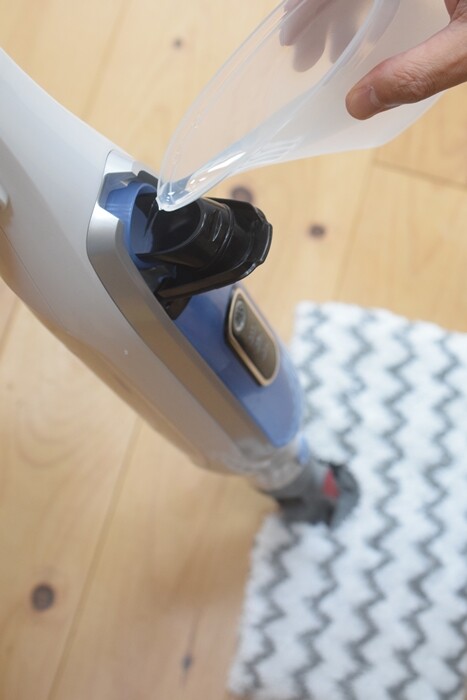 Then plug the power cord into the outlet and press the button to set the steam intensity.
You can choose from three strengths: weak, normal, and strong.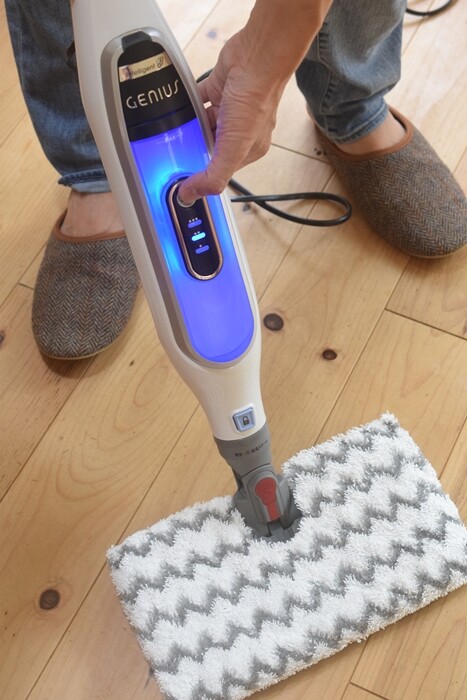 Steam then comes out, so move the mop back and forth to clean the floor.
Can be washed only with water
It's safe from (・∀・)
The high temperature of dry steam is more than 100 ℃In this way, you can easily clean stubborn stains that cannot be removed either with a vacuum cleaner or with ordinary wet wipes.
(My house has solid pine floors, so I waxed it with Livos Granos after that.)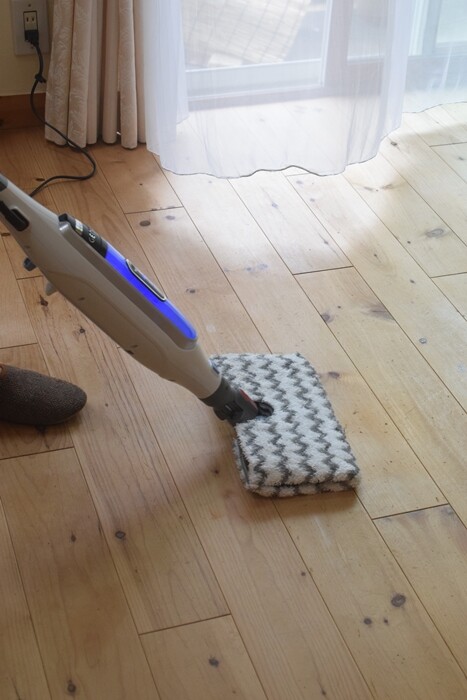 In addition, you can use steam more intensively for dry, caked-on dirt and stubborn stains.
If you turn the head of the special mop and tilt the handle back so that it reaches the main unit, the steam will be sprayed directly onto the floor.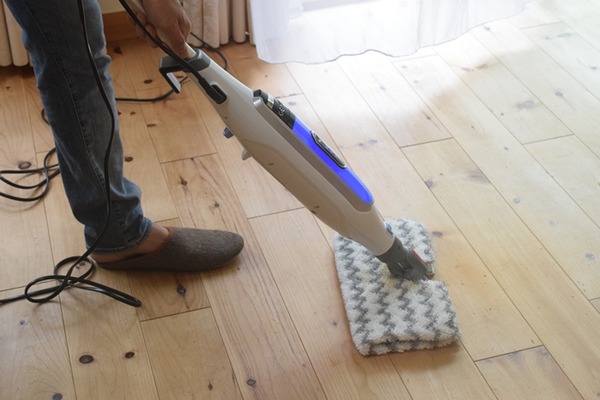 Even stubborn stains can be gently removed (・∀・)
It's difficult to clean with a rag, so it's nice to be able to easily steam sterilize while standing.
And convenient in one touchwithout touchingBe able to attach and remove the platform.
by pressing the release button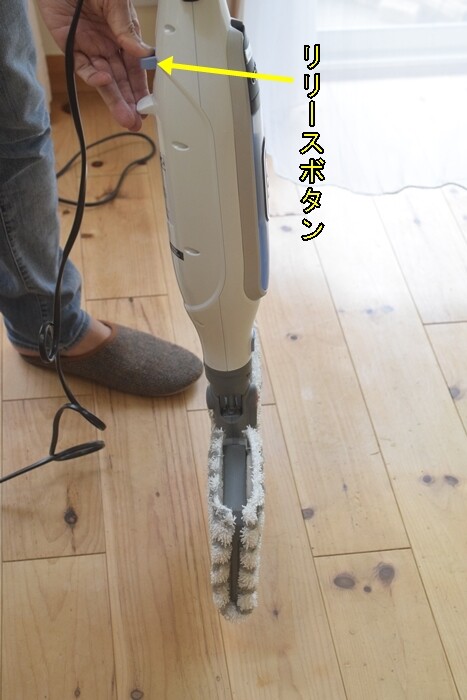 Open it and the platform will come off.
Conversely, when installing, you can place the pad in this shape and drop the main body on top to install it.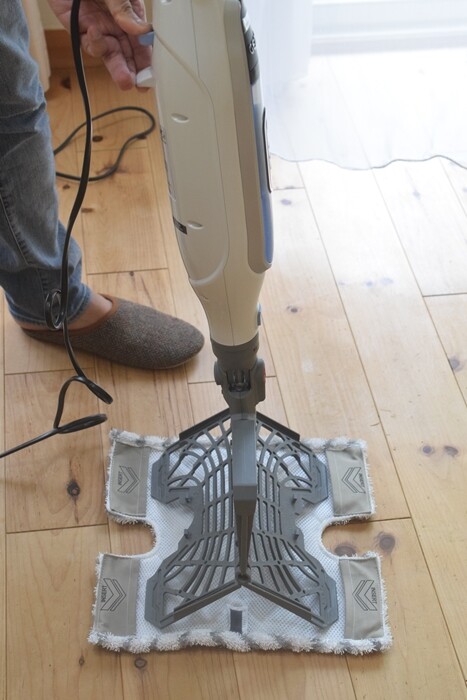 Triangular head is also included.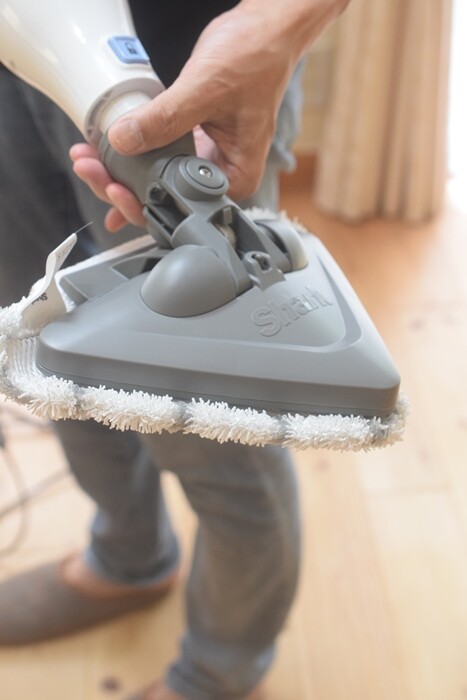 It can be used to clean the corners and narrow spaces of the room.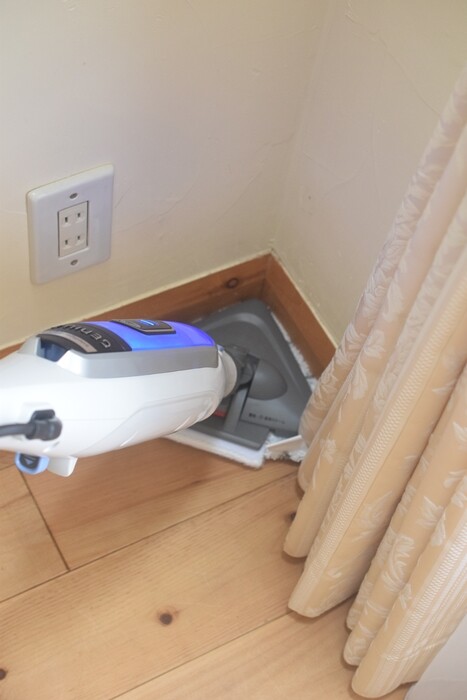 I cleaned the hallway before the entrance.
↓ Before cleaning (BEFORE). brilliant It might look nice, but it's greasy dirt~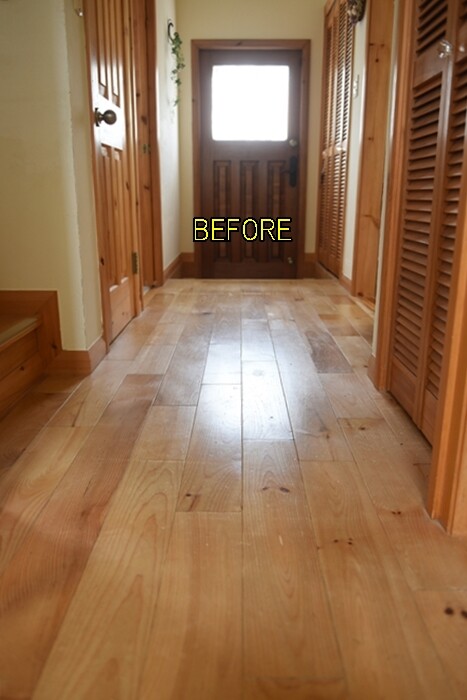 Turn on.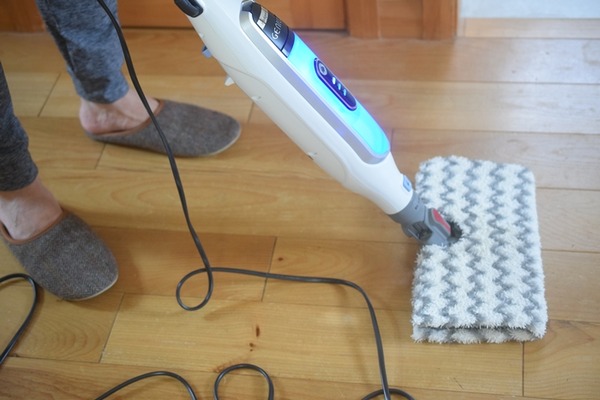 Steam comes out and you can wipe it off with water.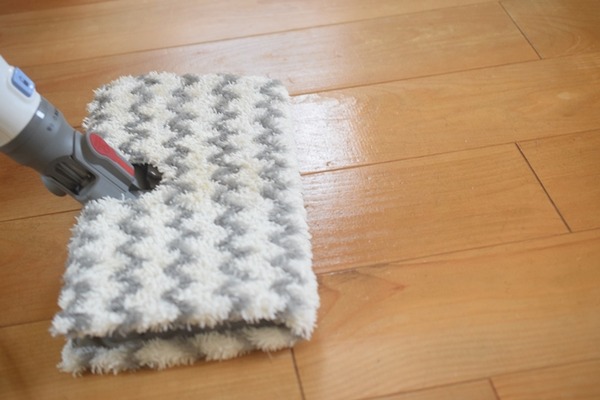 Places where dirt cannot be removed are turned over and sprayed directly.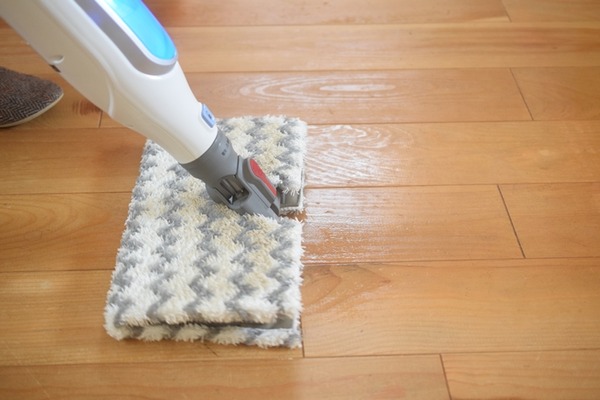 The moment turned black…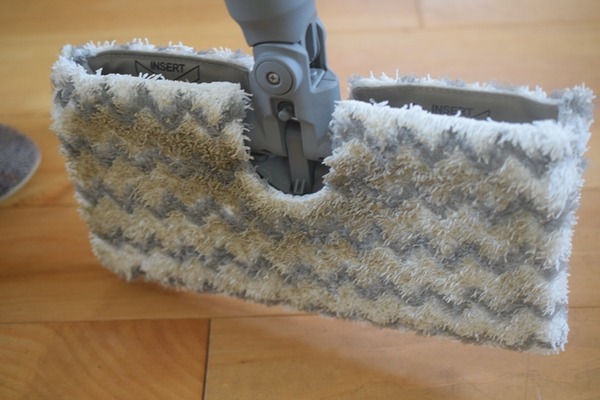 Turn part of the pad upside down, attach it and clean again~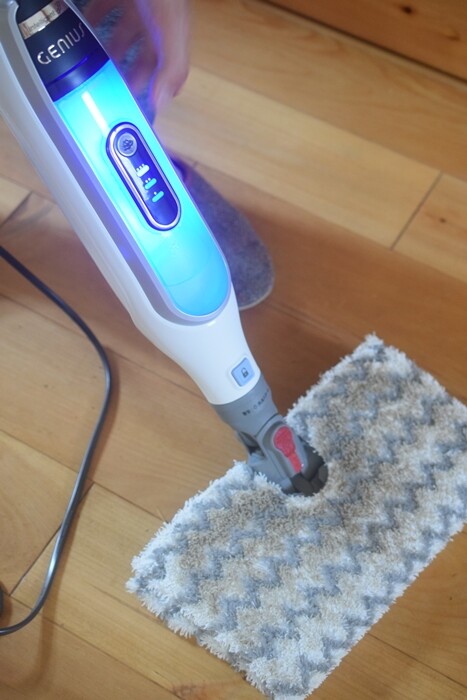 I was able to clean the corridor part, so I took it off.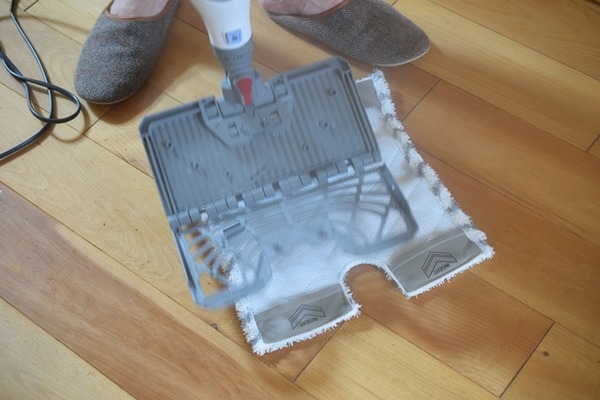 It was quite dirty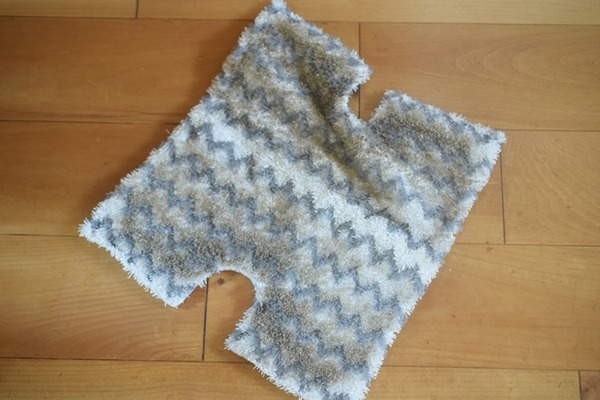 This is where my family passes every day~(;´Д`) ← I will forgive myself.
I should brush it more often
Wash the pad with water, wring it out well and dry it.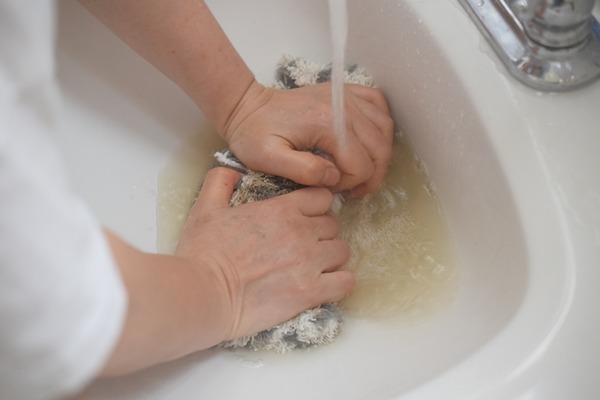 But I think I'll buy replacement pads.


You can clean the floor with the power of steam, so even those without power can enjoy cleaning the floor.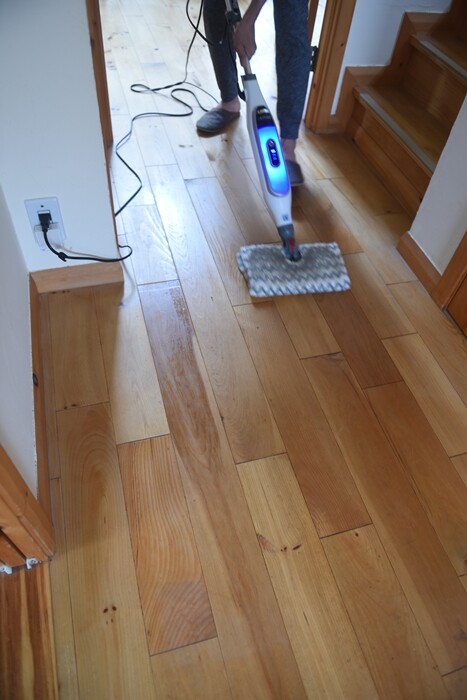 After that, I brushed it lightly with Livos Granos…
↓After cleaning (AFTER), the shine was gone and it was smooth. This is the original floor (laughs)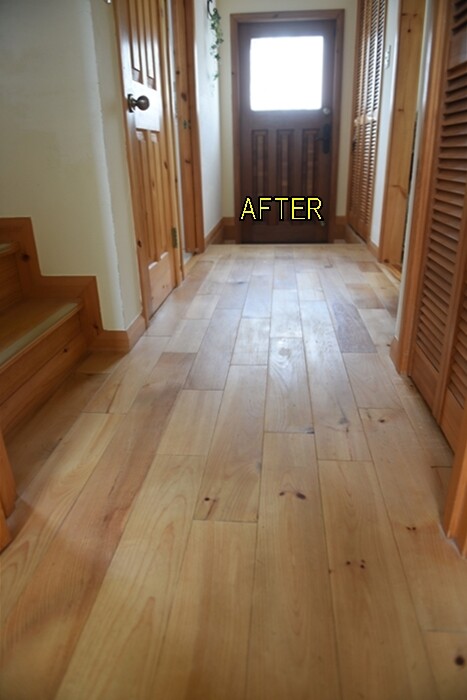 So, my husband and I enjoyed it.
The floor is smooth and comfortable after cleaning!
It's also nice to be able to disinfect with high temperature steam without detergent.
It is safe for homes with small children and pets.
If you want to experience this feeling, come♪
I recommend (*´∇`*)


It's about the size of a joint cleaner, so it doesn't feel like it's American (laughs).
My house is thinking of hanging it like this in the closet on the first floor.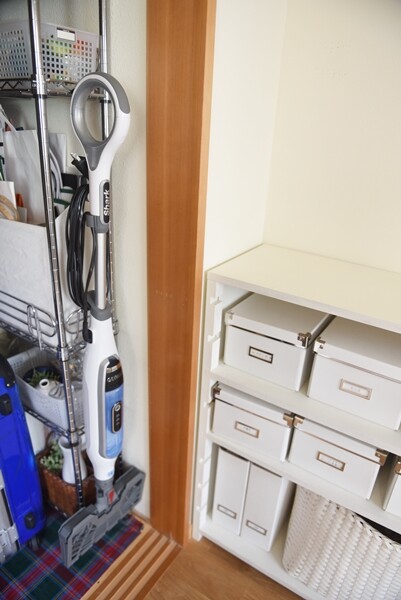 It's easy to use, so I think I'll be cleaning it more often from now on (laughs)
See you soon♪
I participate in the ranking of blogs.
If you click on the photo below, the rating will increase and this will encourage you to upgrade.
You can click once a day, so thank you very much (〃^∇^)↓


Japanese village blog
Thank you so much for everything♪♪
---
★ I'm on Pinterest (*´∇`*)
I collect my favorite photos and photos that may be useful. Look.
If you press this button ↓, you can PIN the photo of the blog ♪

↓If you sign up here, you will receive LINE notifications of updates to this blog♪

Thanks for subscribing.
I present my recommended products on Rakuten ROOM☆
↓↓↓
I write another blog.
Check it out if you want!
↓↓↓