Good morning♪

Actually, the reason I started writing this blog 10 years ago was because I wanted to post and show others my Hawaiian embroidery (*´∇`*)←I'm not good but I'm brave…
After I learned it from my mother's friend, I fell in love with it…♪
I have made many Hawaiian quilts.
Check out my past creations here. → Category "Hawaiian Blankets"
It's a Hawaiian quilt that you started sewing~♪
I didn't even have a sewing machine until then (laughs).
When it comes to Hawaiian quilts, I love Kathy Nakajima's work.
I have too many books (*'∇`*)


Speaking of Hawaiian quilts, it's Kathy☆
The combination of fabrics is so beautiful!
I think it's even better than an actual Hawaiian quilt!

I got an autograph at the quilt exhibition in Yokohama, and taking a picture with me is a good memory~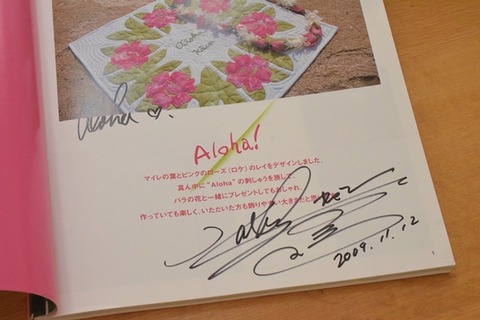 For those looking to get started with Hawaiian quilting, I highly recommend Cathy's Work☆.

Quake!Hawaiian blanket
This time, I tried De Agostini's new course magazine "Hawaiian Quilt with Kathy"!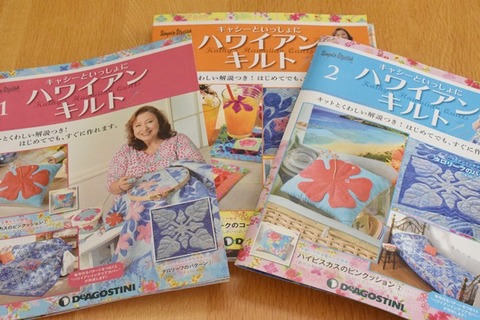 I actually made it using the kit, so I'll introduce it ♪
↓The first edition is 499 yen.

I would also be happy if you could click on the banner below to mark that I have come to see you today
↓


Japanese blog village
Thank you always!
---
It's a bi-weekly magazine featuring DeAgostini material♪
The first edition contains a pincushion kit + inner cover.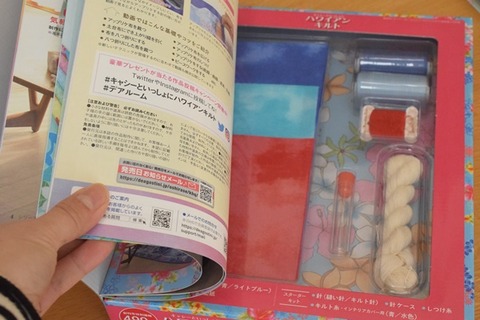 Each time, little by little, materials such as 1 small item and 1 inner cover part are included, and the speed seems to be to complete 1 item in 2 volumes for small items.
↓ Materials included in the first edition. A lot of thread ♪ Even the knitting thread and needle are attached.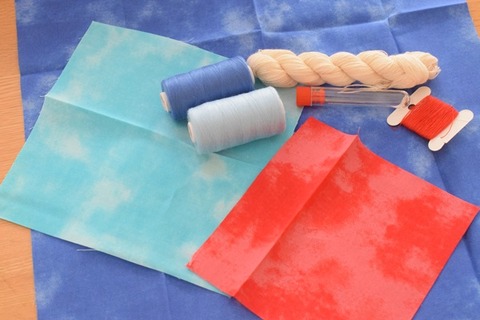 For example, the first "pincushion" is made
For the first edition, appliqué fabric, basic fabric, thread, pattern paper
Volume 2 Quilt Core, Patchwork Fabric (Plain White), Covering Fabric, Cotton, Beads, Embroidery Thread
It is included and completed in two volumes.
First I made a pincushion☆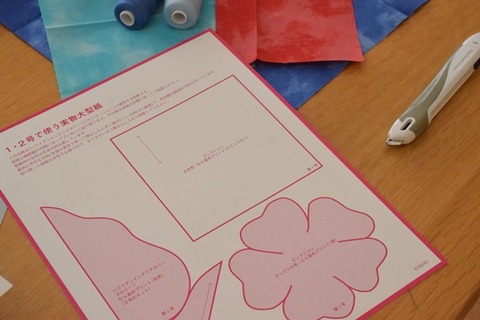 This book by De Agostini is so well written that even people who have never learned crafts can understand it.
I always do it randomly, so when I read the explanation I was like, eh how does it work (; ̄Д ̄)I didn't know.

Copy the pattern from the paper onto the appliqué fabric. Cut along the line.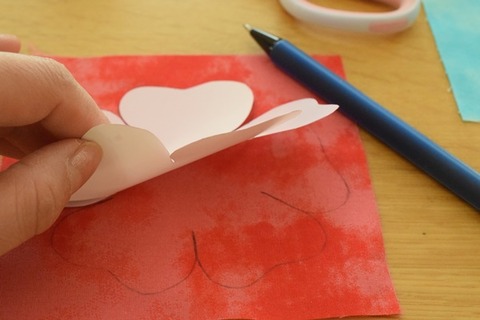 After fixing the pin on the base fabric, the biscuit is applied.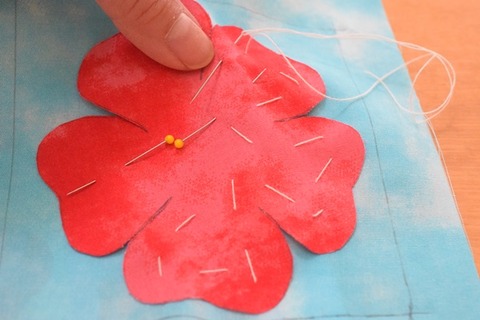 Fold it to about 3mm and start the vertical festoon. There was a detailed explanation about sewing ☆
There is also a video, so even beginners can easily understand it.

After the ceremony is over, the thread is removed and a quid line is made. This is the first issue.

It is a crude and irrational development.
One more thing, I'm going to start working on the interior a little bit, so if it's once every two weeks (*'∇`*) I think it's good to work at a pace this holiday.
So here's the second issue. Fill the pincushion
↓There were too many ingredients.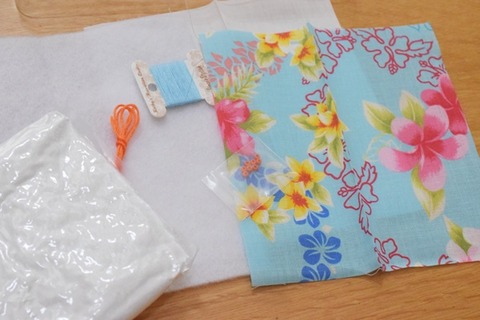 Textile cotton and woven fabric are layered and woven. The training method is carefully written.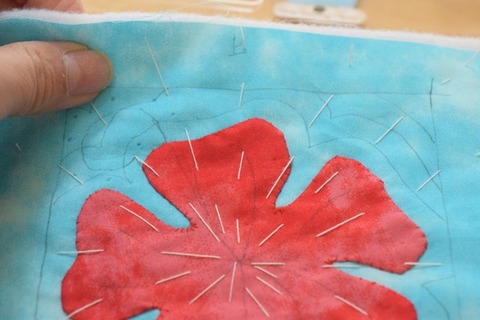 Starting a Quilt ~ Detailed explanation is also available here. Basically, sewing from the inside out.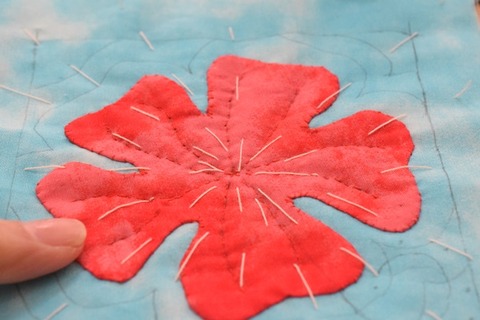 If you make a drop quilt (a quilt for the edges of the appliqué) and an eco quilt (a quilt that looks like a wave), the appliqué will look thicker.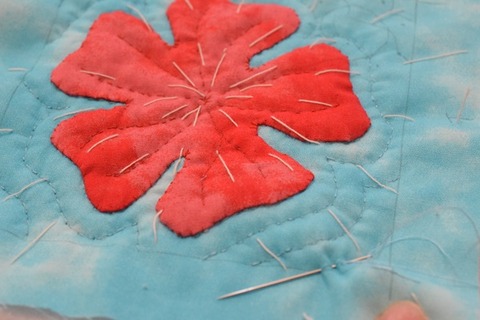 Finally, make the finished line around the edge. It's small, so it's fun and you can do it in no time.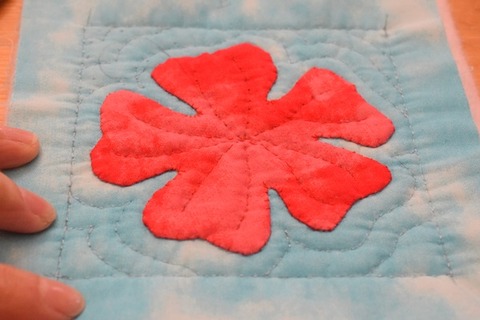 Add embroidery or beads.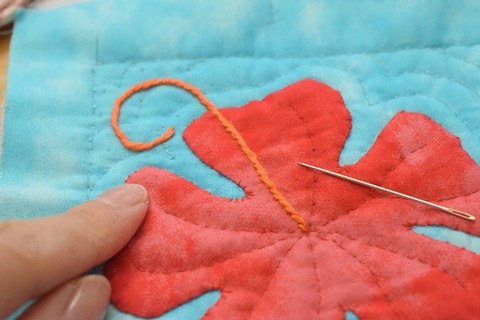 Finish by sewing on the cover.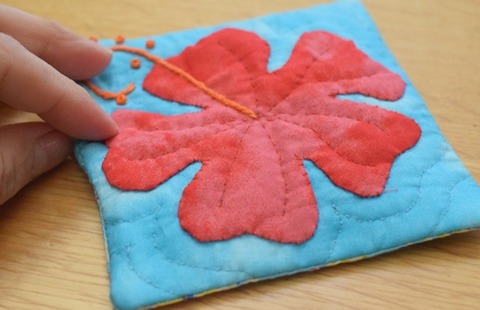 Snooze the sticky cotton, fill it ~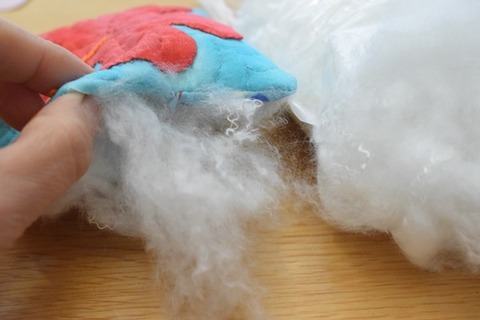 Done ✨
Soft, colorful blanket(*'∇`*)
A hibiscus pincushion that looks like a Hawaiian blanket ♪ beautiful ☆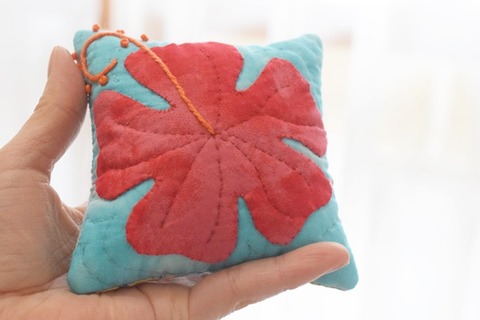 You can have as many functional accessories as you want♪
Hawaii is beautiful, so it's fun to make and use, and it's great because it brightens my mood.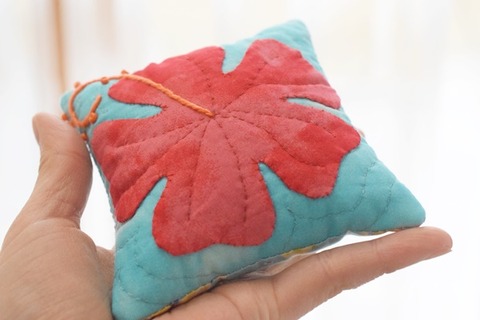 I highly recommend it for those who don't have time to go to class but want to try sewing at night. All materials are available and nothing is wasted.

The inner cover parts are slow going, but if you buy all 80 volumes, you can complete the inner cover that can be used as a bed cover ♪ It's amazing!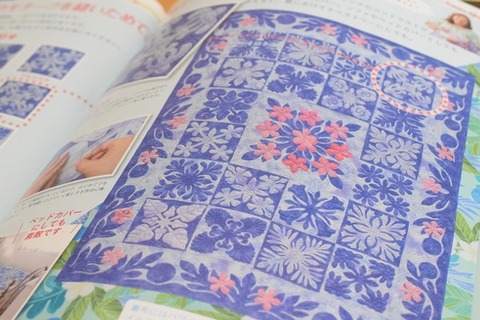 As expected from Katy, even the small accessories, they are all very beautiful. Wow, I want to do this!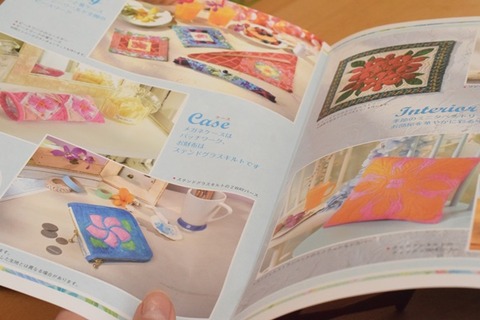 It's hard to buy and assemble the fabric from scratch 💦It's easy to get started with a kit like this.
This course is filled with the beauty of Hawaiian quilts.
If you think you can subscribe to the desired issue, check it out and start with the issue you want to work on.
Good subscription.
If you subscribe from issue 1 to issue 25, you can get a 3-piece set from Cathy's Mom (Cathy's Shop)~