Good morning♪
The other day I wrote about how to put a MUJI rattan basket (rectangular basket, medium) in a microwave rack.

The MUJI rattan basket (rectangular basket, medium size) fits perfectly in the oven rack, so I prepared it, but the width is wider than the basket I've used so far, so I couldn't put it next to the drying basket.

Therefore, initially we considered a method
(1) Drain basket priority → Find and buy a basket that fits into this slot (width 22cm or less).
② Rattan basket priority → make a new small basket. Or get rid of the drain basket for now.
These 2 samples.
I wanted to keep using this drying basket until it completely broke (in fact, there isn't a day that goes by that I don't use it every day), so I went to MUJI to buy a small rattan basket.
And when I picked up that basket I'd been eyeing and looked at it…
↓ Since this is a small place, I will enter this place.
Overlapping rectangular rattan box with lid / (V) approx 26 x depth 18 x height 16cm



It's too small… 💦You can't tell by looking at the picture, but when you actually hold it in your hand, you can tell.
I can't put what I want (tea set) in it~(´・ω・`)
Hmmm. I thought about what to do, worried and worried, and in the end I didn't buy it.
I looked at other grocery stores and Nitori that day, but I still couldn't find the right size basket.
I also came to you today ~ I would appreciate it if you clicked on the banner below

↓


Japanese village blog
thank you for always
---
Well, how about replacing the drain basket with a more compact one?
The drying rack we love at home was bought for 1000 yen at the nearby Life (← local supermarket?) when we got married.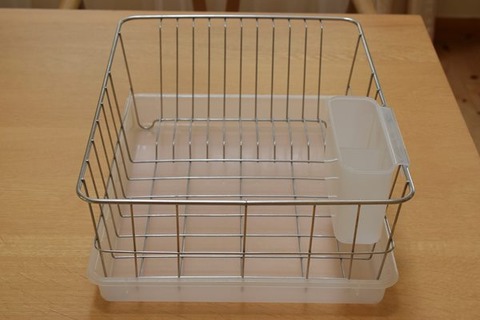 already
in use for over 22 years
So maybe it's time to change to a new one.
With that in mind, I went to Tokyu Hands, Nitori, Loft, MUJI, etc.
Nowadays, there are many fashionable ones, all made of stainless steel and with a convenient drainage function.
However, they were all "too big" or "too heavy" and I couldn't find a good one.
The price was high too!
What is the one with the enamel tray or is it all stainless steel? It's as hard as I thought.
It may look nice and strong, but it's heavy and not suitable for a home like ours where you store (and move) it around when you're not using it.
The top of our drying basket is made of stainless steel, while the bottom tray and chopstick basket are made of plastic.
The total weight is about 700g. It's bright.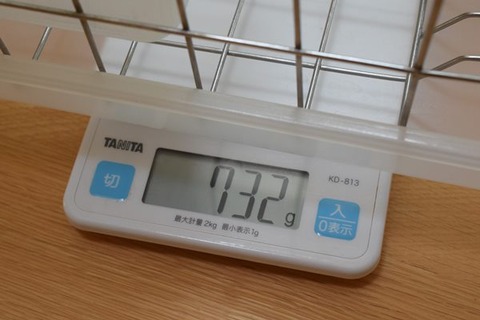 So take it out when you do the laundry.
(Oh, that's my son. I ask him to do the dishes when he's home.)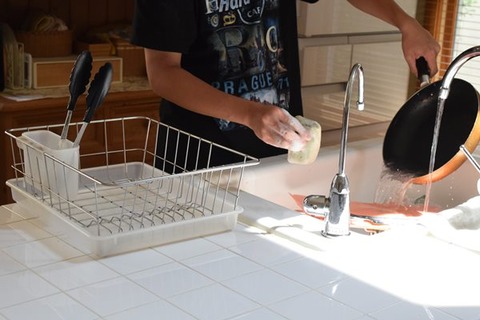 After washing items that need to be washed by hand, put them in the basket (mostly in the dishwasher, but there are also hand-washable items).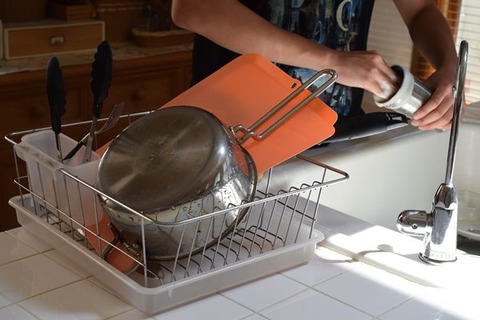 Get a rag out of the closet immediately and wipe it down.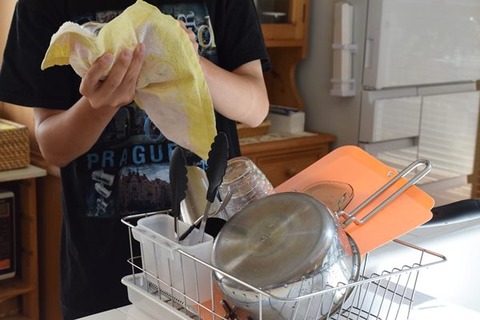 Store cupboards and (pots and bowls) under the kitchen.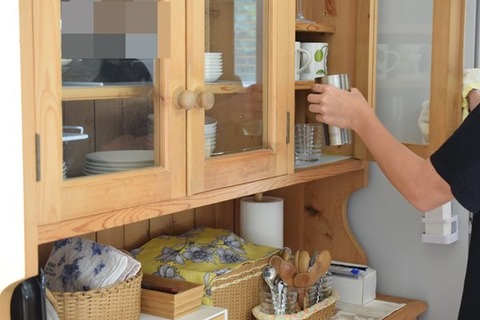 Dispose of the water in the wastebasket,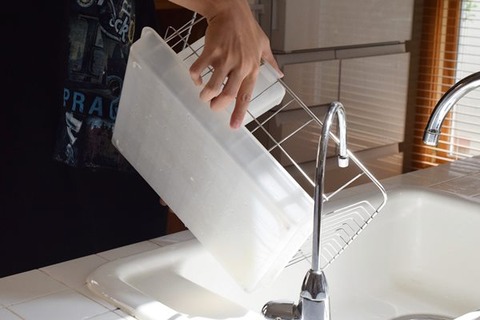 Back to the shelf.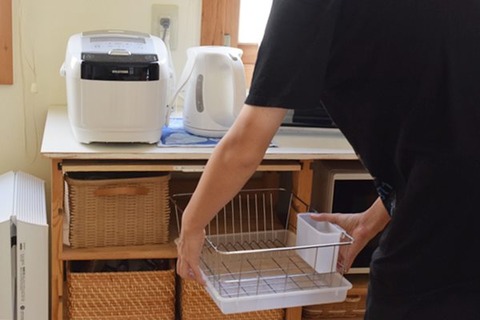 You can safely perform the flow.
In a house where the drain basket is removed, as in our house,The lightness of the drain basket is important!
You won't know unless you take it with you~
Lately it seems like there are a lot of families that don't use a drying rack, but for me, a drying rack is so convenient that I can't throw it away.
Even if you stack a lot of pots and pans, it creates a sense of stability 💛
That's why I realized again that our drying basket is the best (laughs).
Sometimes I bleach it, but it doesn't go bad even after 22 years of use! Excellent~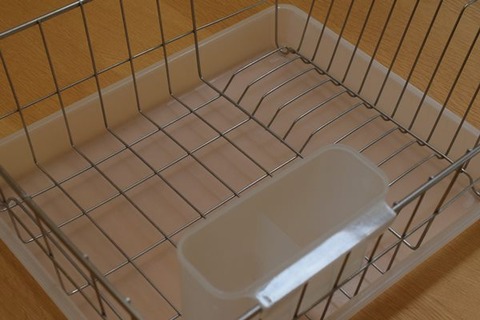 So what should we do with a basket that fits this width?
Well, if it doesn't sell, I'll do it.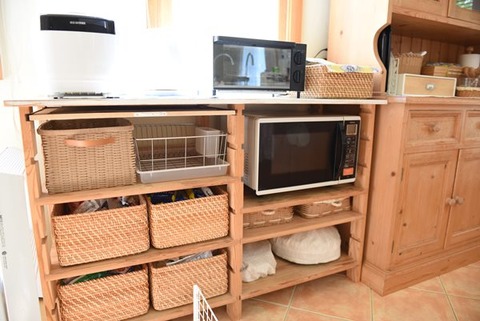 So, for the first time in a long time, I made an ecocraft basket ~ (laughs)
This was the basket I made last time ( ̄ー ̄)

I made it the perfect size to fit next to the basket.
If you make it by hand, you can make it any size.
I wrote this before (laughs), but if you learn how to make eco-friendly products and cardboard products, it will be easier to store them… ( ̄ー ̄) Fufufu
I like thinking about storage methods (*´∇`*)
blog about rural topics
Storage/Cleaning
Interior storage from IKEA, MUJI and Nitori
MUJI Storage – MUJI –
Convenient storage in my house
Design of a stylish room, design of a comfortable room
Closet to storage cupboard
Storage Home Affairs Interior
100 yen for storage
Recommended method of storage/storage of goods
Storage in MUJI PP case
Good storage for ¥100
Shop for 100 yen ☆ Clean up the shop for 100 yen ♪ ☆ Storage
See you soon♪
I participate in the ranking of blogs.
If you click on the photo below, the rating will increase and this will encourage you to upgrade.
You can click once a day, so thank you very much (〃^∇^)↓