Good morning♪
Around 2am on Sunday, I was suddenly woken up by my smartphone alarm ringing.
When I looked at my smartphone, I saw that an earthquake with a seismic intensity below 5 had occurred in Iwate!
Fortunately, it seems that there was no major damage, but recently the number of earthquakes has increased again, which is scary.
If there is a power or water outage right now…
If you need to evacuate
Feeling out of sorts, I checked my emergency bag (catastrophe prevention supplies) for the first time in a long time.
In the cell of the former Japanese-style room (renovated room) on the first floor of my house.

I put two suitcases for the road and put the evacuation goods in them.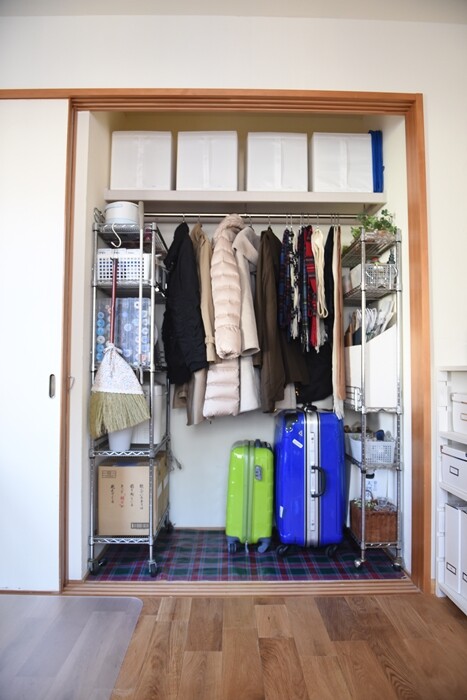 My family rarely travels with a suitcase (especially this year we haven't traveled anywhere…), so the space inside is a waste.
Also, the suitcase is sturdy, lockable, and can be pulled on wheels to walk around, so I thought it would make a good place to evacuate.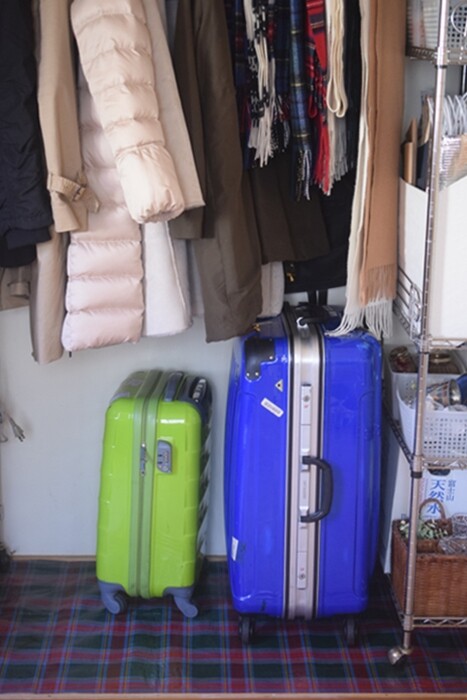 When you open the green case, you'll find trash bags, water boxes, sleeping bags, toothbrushes, a change of clothes, towels, money, chakkaman, heating pads and more.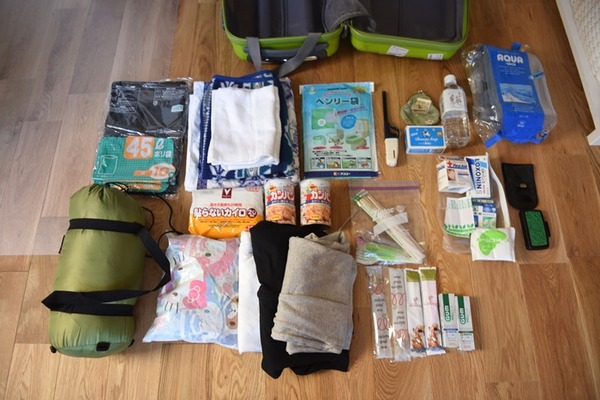 It is tightly packed.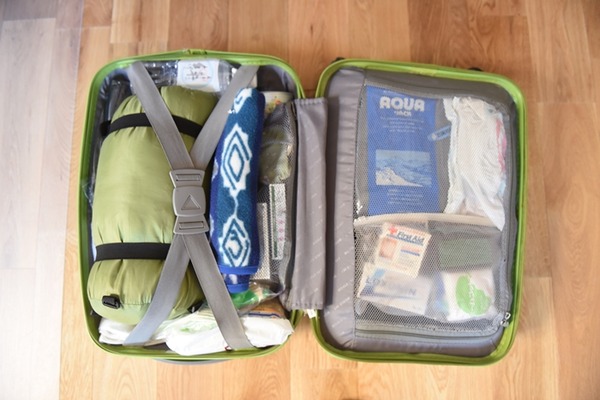 The blue suitcase is big. Besides the two bedrooms, I have a lot more. I still had room to spare, so this time I also wore a down coat, which I don't wear very often. I thought my family could use it instead of a blanket.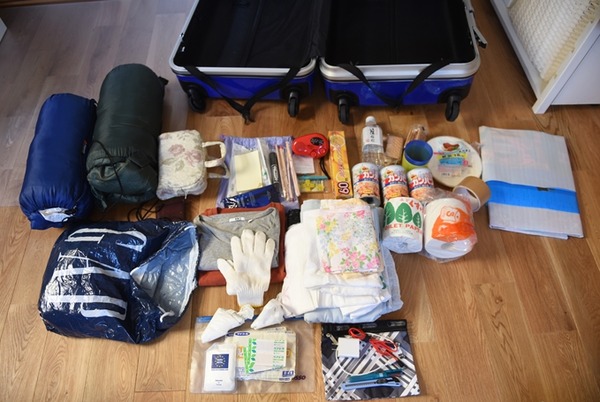 Buy a simple toilet. Now it sells for 100 yen.
Also I want disinfectant wet wipes. I have to buy it when it's on sale.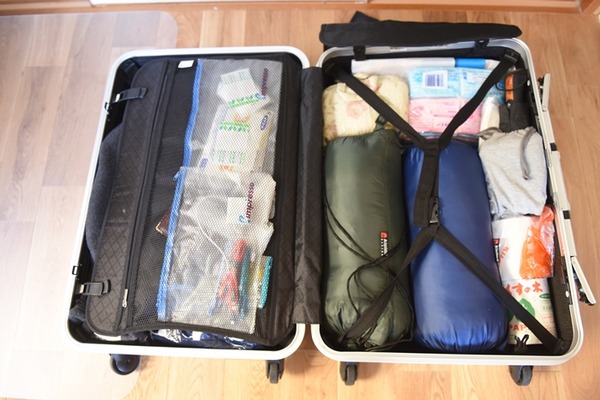 With this, you can listen to the radio with a manual charge,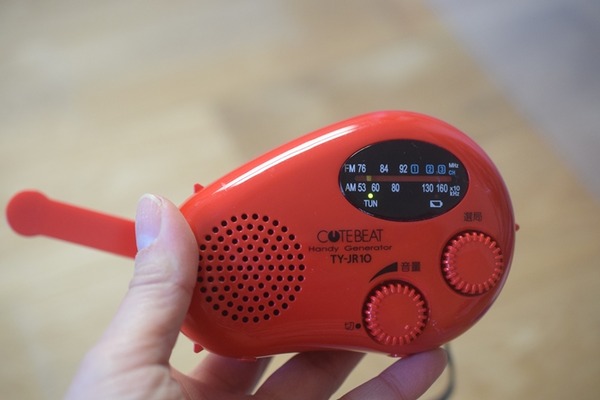 You can also turn on the lights. I think it's safe to have something like this.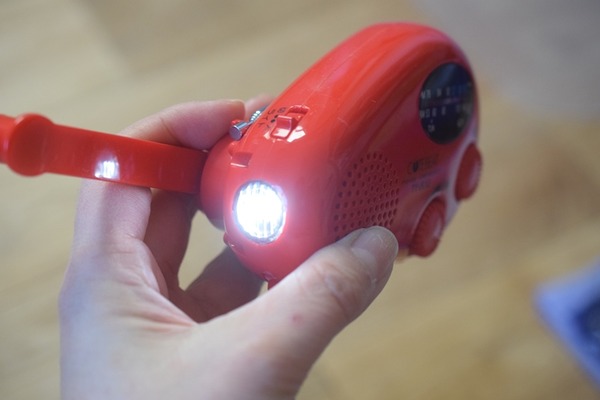 ↓Nowadays, more multifunctional ones are sold. Manual charging is primitive, but I think it's better to be able to charge at night or on snowy days than solar charging.

The contents of the suitcase haven't changed much from the old days, so please see here for details~. (Clothes and food are exchanged for new ones.)
↓↓↓

I also came to you today ~ I would appreciate it if you clicked on the banner below

↓


Japanese village blog
thank you for always
---
Another one in the garden shed.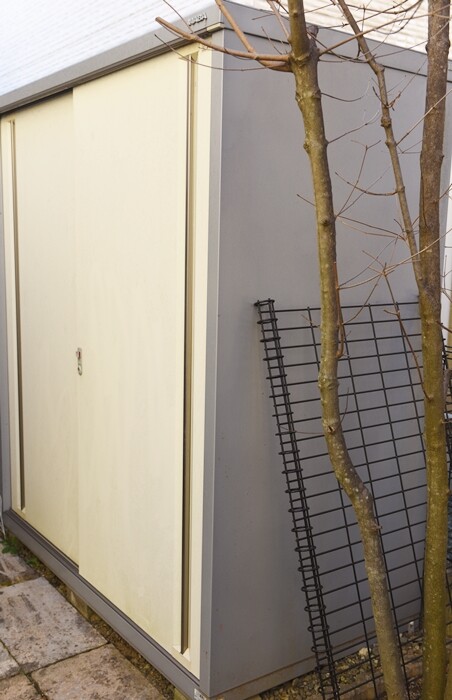 I have a bag (backpack).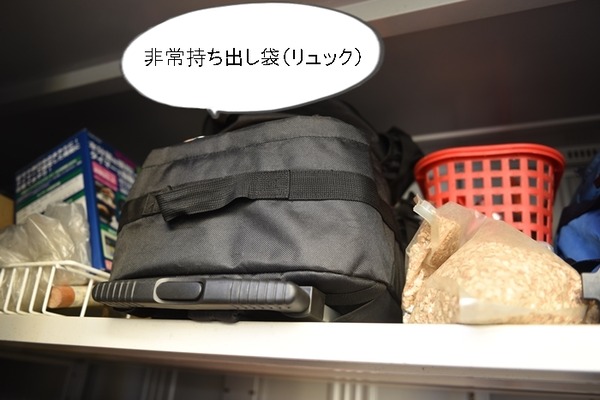 I put it after a long time.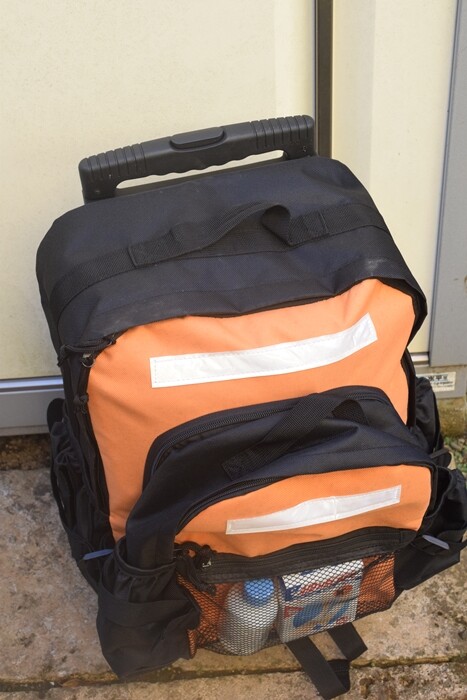 ↓ This is a backpack with a set of contents.
For two people, it contains various things and is very filling ✨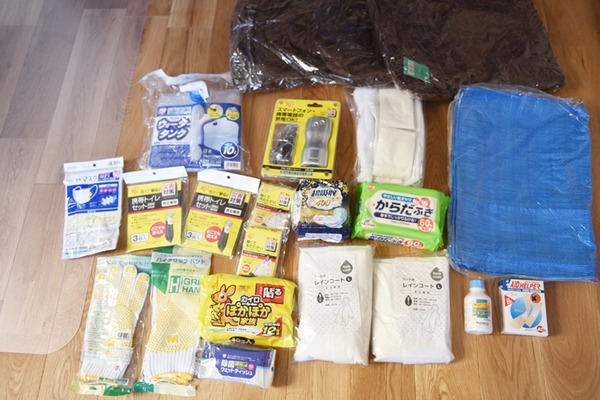 I especially like this one. My biggest concern is charging the phone.
In the event of a power outage, manual charging is fine.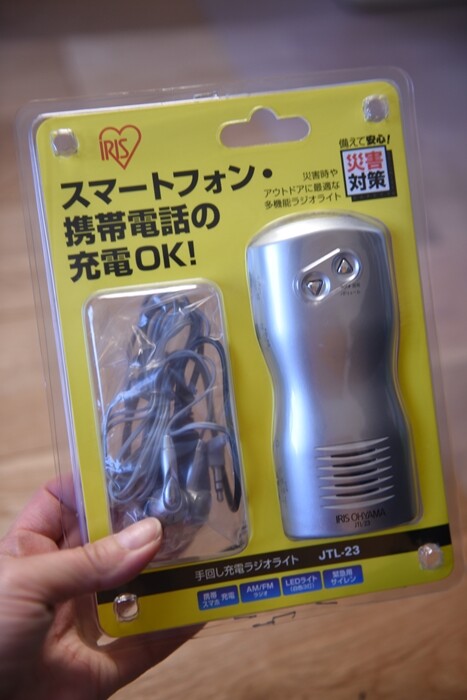 However, even if I prepare an emergency bag, I wonder if I will be able to evacuate to an evacuation center, such as a gymnasium or school, even if there is a big earthquake and my house collapses during the current corona disaster.
If I can stay home as much as possible, I don't want to evacuate.
If you think about trouble in such a cold season, you need heating at home.
"Air conditioner", "oil fan", "kotatsu"…all things that are commonly used to heat a houseDoes not work without electricity.
So a few years ago, my family bought a small oil stove to prevent natural disasters.
The old fashioned type that pours gas and lights up.
↓ This is an old photo.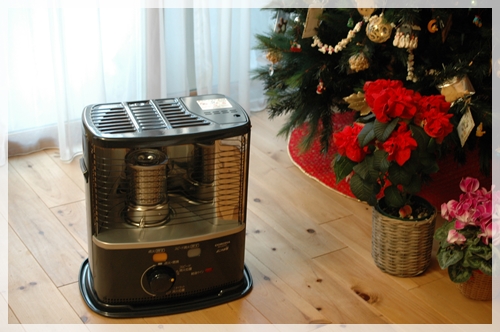 If you put the battery in the back, you can light it yourself or light it with a match.
If you have one, you can boil hot water and I think that's good for getting through the cold.


I bought it to prevent disasters, so I never used it 💦
Put in a shed in the garden with kerosene.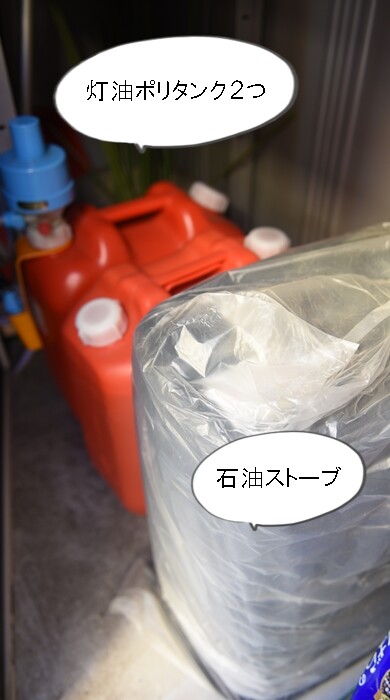 As for gas, as one plastic tank is empty, I go to the gas station and fill it up.
Also, I make sure the gas in the car doesn't drop below half.
(I cannot forget the long lines at gas stations after the Great East Japan Earthquake.)
It's troublesome to drive gas and refuel, so I want to use a gas blower. .
Between now and the end of the year and the New Year holidays, I think my family will be home a lot, especially this winter, so it would be a good idea to take this opportunity to test the evacuation method and stock up as a family.
Oh, one more thing.
The other day when I was watching NHK, I said something like this.
It seems that stockpiles to prevent disasters will also be useful if the family is infected with the new corona.
If you are self-isolating at home, eat with disposable "paper plates", "paper cups" and "disposable chopsticks" and dispose of them in a "large garbage bag".
Wipe with a "disinfectant wet wipe" or use a "non-woven mask" at home.
Disaster prevention products seem to be useful in preventing household infections.
Earthquakes and corona… I hate to think of it in a bad way, but "if you're prepared, you won't have to worry".
Now, I think the 100 yen shops sell a lot of emergency supplies, so let's stock up on them if possible~(*・ω・)ノ
See you soon♪
I participate in the ranking of blogs.
If you click on the photo below, the rating will increase and this will encourage you to upgrade.
You can click once a day, so thank you very much (〃^∇^)↓